This product is currently not available
Delivery time: not available at the moment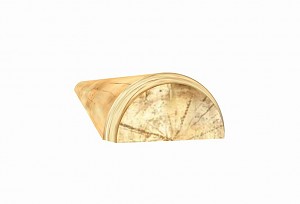 LoggyLand larch wood half palisade Ø 8cm 88cm
[J9016]
Half palisade of larch wood
The LoggyLand larch wood half palisades are needed to build our LoggyLand playgrounds.
Half palisades with Ø 8cm and a length of 88cm are mainly used as fall protection over slides.
The half palisade is, for the optimal further processing, planed and milled.
The LoggyLand larch wood comes exclusively from sustainable forest management and can be used outdoors when left untreated.
On request, we also deliver our larch wood half palisades in special sizes up to a length of 500cm.
Attention:
This item is not suitable for children under 3 years.
Small parts can be swallowed by children.
Only for domestic use!
Please note the safety instructions on the assembly instructions.
Construction only by adults.
Use only under adult supervision.
from the category:
LoggyLand Accessories