We are happy to receive your Moveandstic order, but because of the current situation we can not deliver on time.
We have planned the production so we can deliver to you completely starting 28th July, even with a skeleton staff.
Thank you for your understanding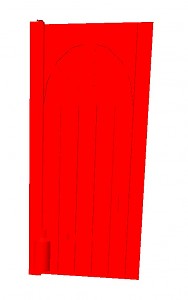 Moveandstic Door
[RB8003-875xx3]
Build beautiful constructions with these doors or together with windows, roofs, crawling tubes and steps that you can find in our assortment.
The door is UV resistant, weatherproof and is easily built onto 35cm tubes with screws (contained).
Suitable for Moveandstic!
Measurement: 34cm x 74cm
No tubes or connectors are delivered with the door.
Contains screws.
from the categories:
Novelties
,
Misc. accessories