Wir freuen uns sehr über Ihre Moveandstic-Bestellung, aber wegen der momentanen Situation haben wir Lieferschwierigkeiten.
Wir haben die Produktion so geplant, dass auch mit Notpersonalbesetzung die komplette Auslieferung an Sie in der 1. Maiwoche stattfindet.
Das können wir Ihnen zusichern.
Vielen Dank für Ihr Verständnis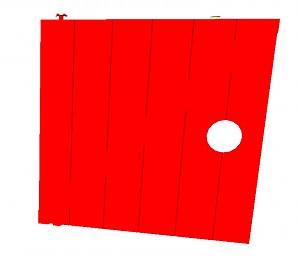 Moveandstic Window
[RB8004-875xx4]
Build beautiful constructions with these windows or together with doors, roofs, crawling tubes and steps that you can find in our assortment.
The door is UV resistant, weatherproof and is easily built onto 35cm tubes with screws (contained).
Suitable for Moveandstic and Quadro!
Measurement: 35cm x 35cm
No tubes or connectors are delivered with the door.
Contains screws.
from the categories:
Novelties
,
Misc. accessories