Toddler's slide garden slide free-standing baby slide red/ yellow
[A1881]
Everyone is starting small...
Train sliding can never starts too early. A lot of fun during sliding even for the youngest. Not a few toddler learn climbing or sliding even before walking.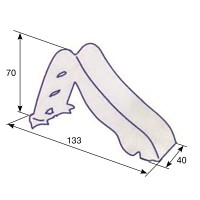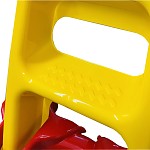 The low height (entry height: 61 cm; measure: 70 cm) offers the smallest to slide unter adults awatch too.

Safety against overturning is offering by the big surface of the ladder.

Measure: ca. 133 x 40 x 70 cm; sliding lengths ca 110 cm

Suitable for children from an age of 2 years up to 25 kg.

Safety notification: Attention! Using under adults watch.
Packing material is no play equipment!
from the categories:
,
Slides