Slides
Moveandstic slide and accessories: the Moveandstic slide, the slide exit and the set of clips for slides.
Moveandstic Crawl-Tube
The crawl tube can be installed horizontally either to the right or the left. Furthermore, it can be connect two platforms on the structure with a height difference.
84.00 €*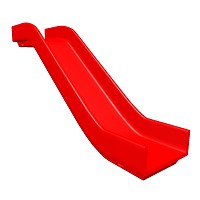 Moveandstic multi-slide 220 cm, slide
The extra robust slide with its length of 220 cm is used wherever longevity and robustness are required. This multi-slide consists of a double-walled hollow slide body.
179.99 €*