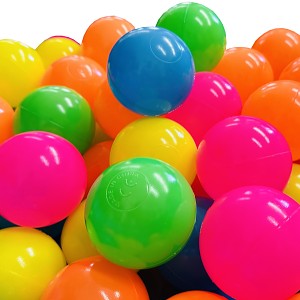 500 play balls ø 7cm - colorful
[CH1746]
500 play balls ø 7 cm - colorful
The plastic balls can be grabbed easily by toddlers but can not be swallow.
Details:
Perfect for babys and toddlers with an age of 0 - 3 years!
Without risk of injury
diameter: 7cm
colorful
The colorful children balls are very hard-wearing, robust and odour neutral. After pushing in the balls will get back to their normal shape. Without hard seams - 100% safe!
Warnings EU Regulation:
Attention: In unmounted condition not suited for children younger than 3 years.
Small parts can be swallow.
Only using under adults watch.
Not suitable for children under 18 months.
from the category:
Ball Cage Centre