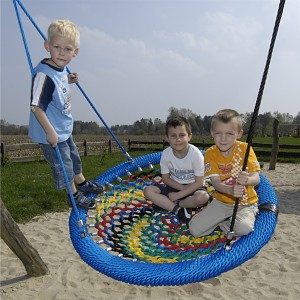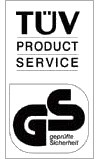 Nest swing chicken nest 120 cm small meshes
[U7092-112033]
This item can not be shipped abroad.
Nest swing chicken nest 120 cm, small meshes
The nest consists out of USACORD Long-Life 16 mm, includes suspension ropes with the right measures. The diameter of the swing measures 120 cm.
The ropes can be deliver in different lenghts like the customer wants these. The lenghts results out of the height from the ground to the lower edge of the header timber - 40 cm. Please write down the height of the header timber down in the comments section!
The swing racks should have a wide of 4 m and need to have a height at least of 2 m (better would be 2,5 m, max. 3 m). The standing poles should have a diameter of 16-18 cm and the header timbers need a diameter of 18-20 cm.
Important: The swing has 36 connection points on the outside ring, no aluminium pressed pints on the seating area and small meshes.
TÜV-tested and extremly robust!
The nest swing will be sold in different color combinations. Delivery like production.
from the category:
Bird nest swings